Traditional way of managing files on Linux server is to access it using ssh terminal or using ftp server and client, and both are cumbersome and older ways  Another smart way of managing files is to use the web based file manager which should be easy to install and easy to use on any device. And we found Cloud Commander to be the easiest way to manage your files. Cloud Commander is an orthodox web file manager with console and editor. This help you manage the server and work with files, directories and programs in browser from any computer, mobile or tablet.
Top features of cloud commander are:
Fully Open Source (MIT License).
Opens with 2 classic panels, with easy drag and drop.
Secure access with optional authorization.
Client works in all latest web browser.
Upload files from multiple sources ( computer, dropbox, google drive etc.. ).
Server works on Windows, Linux, Mac OS and Android (with help of Termux).
UI Adapts to different screen sizes.
3 built-in editors with support of syntax highlighting: Dword, Edward and Deepword.
Built-in archives support (zip, bzip2)
Console with support of default OS command line.
Written in JavaScript/Node.js
To install cloud commander you need latest nodejs installed on your linux machine.
Install nodejs on Ubuntu or Debain
sudo apt-get update
sudo apt-get install nodejs

Install nodejs on Centos
sudo yum update
sudo yum install nodejs

Install cloud commander
npm i cloudcmd -g

Start cloud commander
For starting just type in console:
cloudcmd

By default cloud commander run on port 8000 and you can access it with http://SERVERIP:8000
Cloud commander provides many command line options to change its default settings. Some important parameters are:
-h, --help	display help and exit
-s, --save	save configuration
-a, --auth	enable authorization
-u, --username	set username
-p, --password	set password
--root	        set root directory
--prefix	set url prefix
--port	        set port number
--keys-panel	show keys panel
--console	enable console
--terminal	enable terminal
--terminal-path	set terminal path
--vim	        enable vim hot keys

You can save your configurations using -s parameter and from next time it will load settings from ~/.cloudcmd.json
Start cloud commander with secure access and also save settings:
cloudcmd -s -u john -p pass123

*please provide tough password to guess
Next time onwards just type cloudcmd and it will load using saved settings.
BASIC MENU TO MANAGE FILES
VIEW IMAGE FROM FILES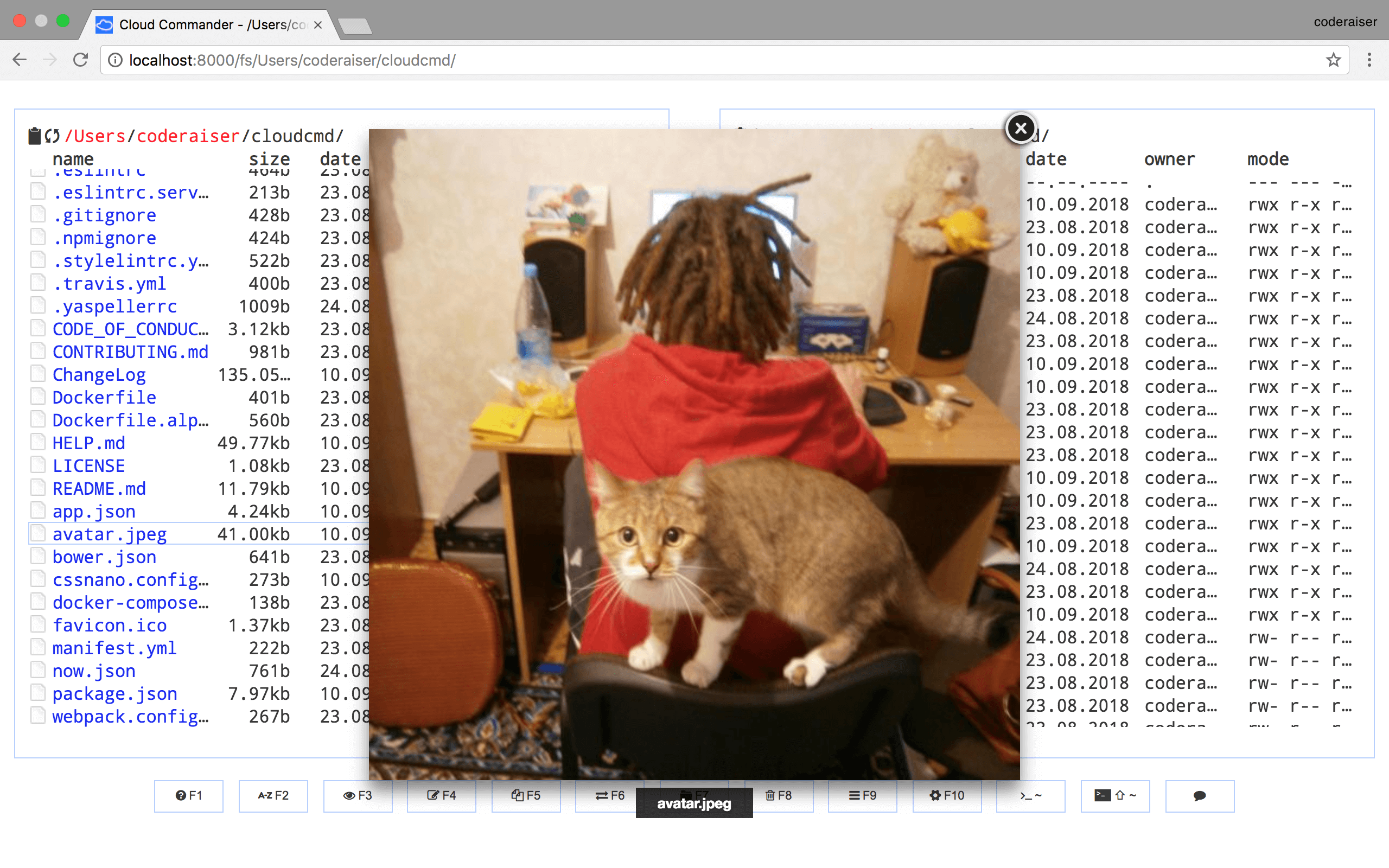 EDIT FILES USING IN BUILT EDITOR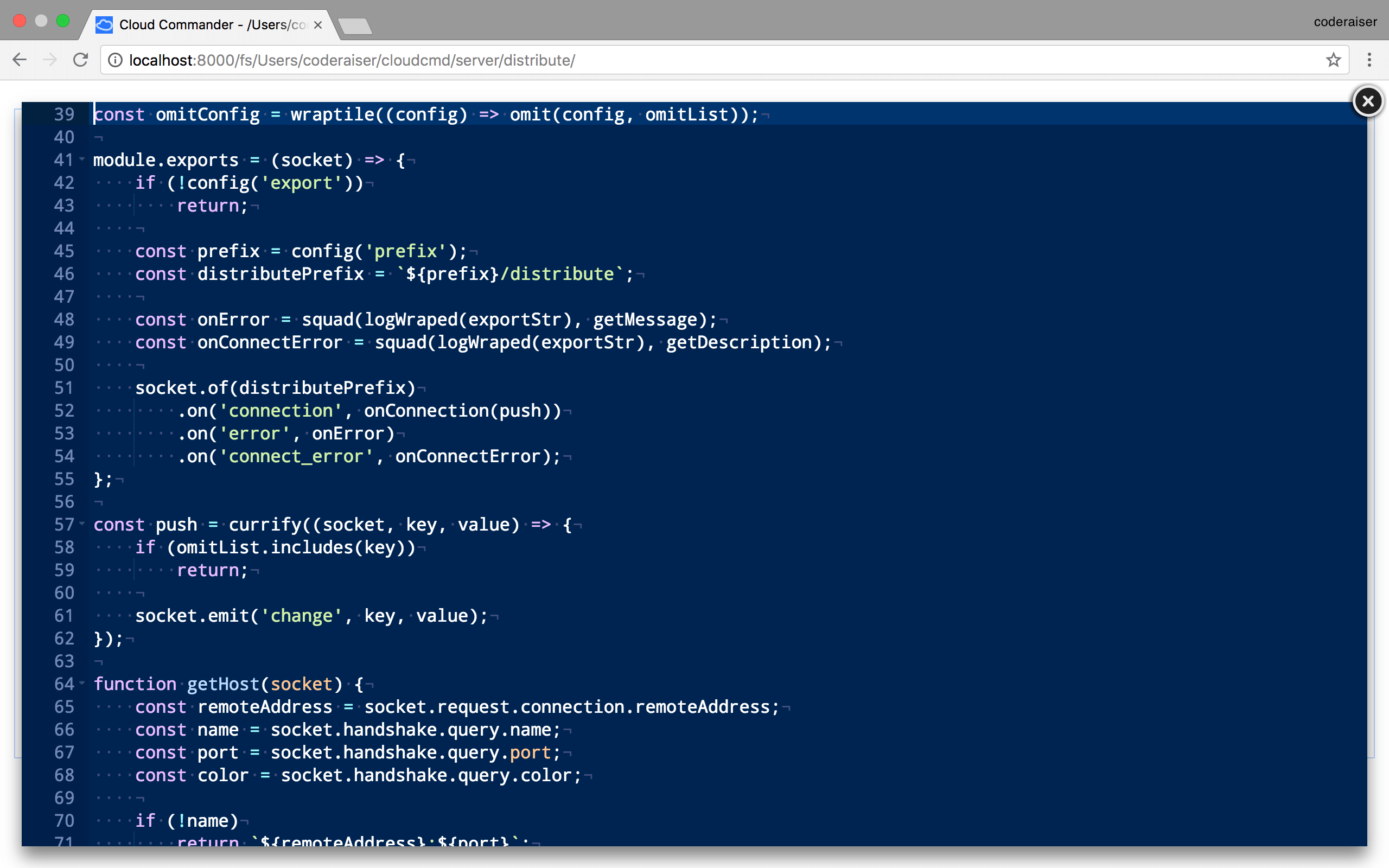 ACCESS CONSOLE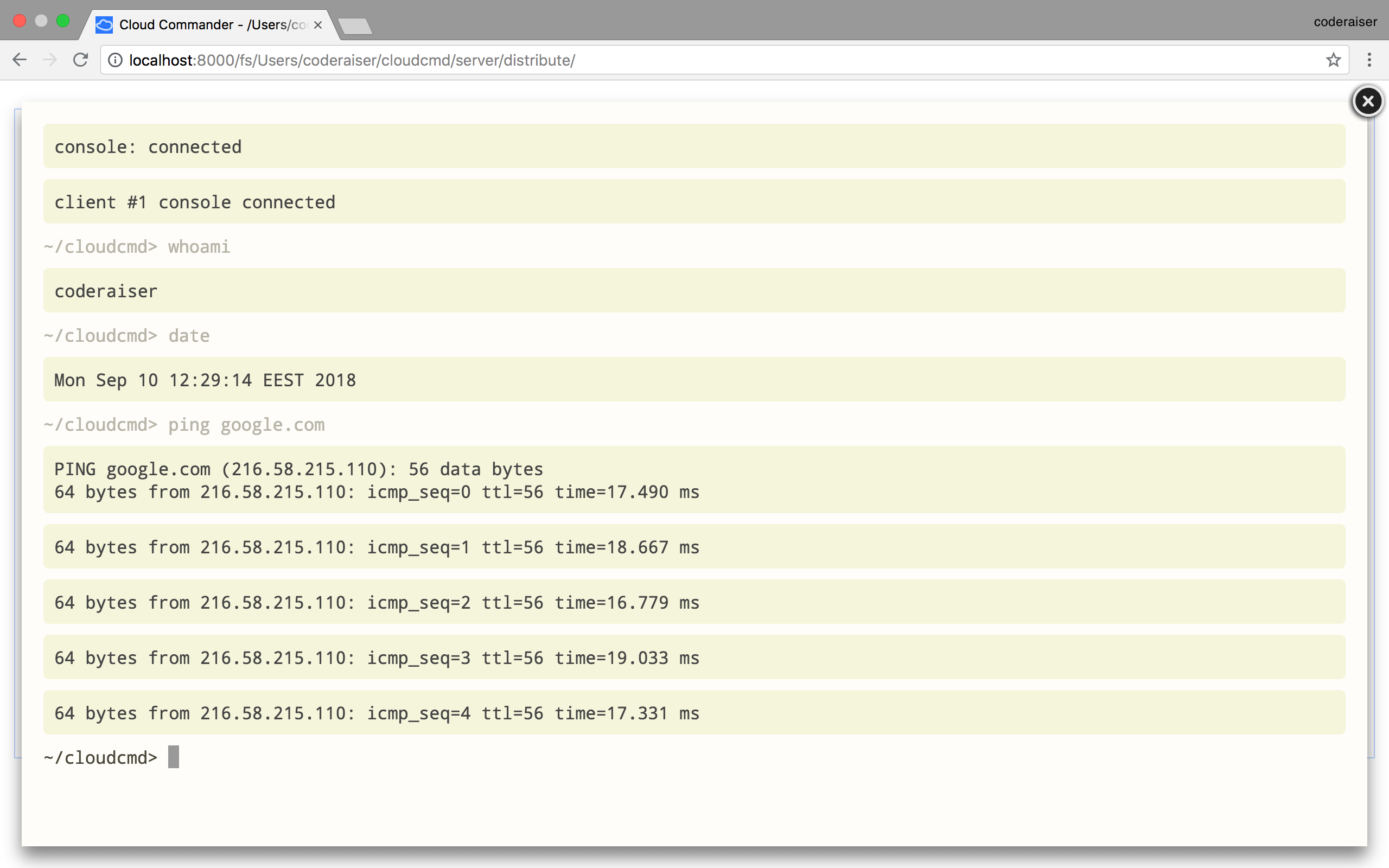 UPLOAD FILES FROM MULTIPLE SOURCES
Please visit cloud commander main website to know more about it.